About
Welcome to Carpet Tiles UK, your go-to destination for quality factory second carpet tiles in Lancashire. With a commitment to affordability, sustainability, and distinctive design, we bring you a unique flooring experience.
Our Story
Founded in the heart of Lancashire, Carpet Tiles UK has been redefining interior spaces with our exceptional range of factory second carpet tiles. We believe that flooring is not just functional but an expression of style, and our mission is to make high-quality carpets accessible to everyone.
Why Choose Us?
Affordability: We understand the importance of budget-friendly options without compromising on quality. Our factory second carpet tiles offer a cost-effective solution for transforming your space.

Sustainability: We take pride in our commitment to sustainability. By offering factory second tiles, we contribute to reducing waste while providing a stylish and eco-friendly flooring alternative.

Unique Designs: Embrace the charm of imperfections with our factory second carpet tiles. Each tile tells a story, adding character and uniqueness to your home or business environment.

Local Roots: Based in Lancashire, we are deeply rooted in the community. Our local presence allows us to better understand your needs and provide personalised service.
Our Products
Explore our wide range of factory second carpet tiles, carefully curated to suit various styles and preferences. From subtle neutrals to bold patterns, we have options that fit every aesthetic.
Customer Satisfaction
At Carpet Tiles UK, customer satisfaction is our priority. Our team is dedicated to assisting you in finding the perfect flooring solution, ensuring a seamless and enjoyable experience from selection to installation.
Contact Us
Ready to transform your space with affordable, sustainable, and uniquely designed carpet tiles? Contact us for expert advice and a personalised service.
Carpet Tiles UK - Affordable, Sustainable, Distinctive. Your flooring journey begins here.
Easily work out how many tiles you need for your measurements, by using the table below.
This is based on tiles which our 50cm x 50cm. It is important to remember to add 5-10% for cuts.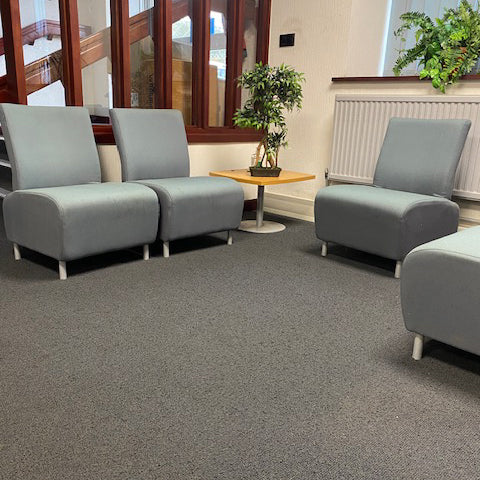 Need more information?
Our team is happy to help answer your questions no matter how big or small about the wide range of factory seconds carpet tiles that we stock.
Call our team on 01282 534102 or email sales@ukcarpettiles.co.uk